Apteka całodobowa
Nasza apteka całodobowa Wodnik w Kaliszu to zespół fachowców, które dbają przede wszystkim o dobro Pacjentów. Oferujemy profesjonalne doradztwo w dobraniu właściwych leków, zamienników, wyborów medycznych oraz artykułów potrzebnych każdego dnia. Apteka czynna w niedzielę pozwala naszym Pacjentom na zakup niezbędnych lekarstw nawet w niehandlowe dni. Bardzo zależy nam na zadowoleniu odwiedzających, dlatego też dbamy o rodzinną atmosferę i dostęp do wielu leków, suplementów diety oraz dermokosmetyków. Nasze prywatne apteki są więc miejscem przyjaznym dla każdego Pacjenta. To właśnie jego dobro, zdrowie i samopoczucie jest dla nas na pierwszym miejscu. Długoletnia działalność i znajomość rynku farmaceutycznego pozwala nam sprostać oczekiwaniom i potrzebom Pacjentów.
Co oferujemy naszym Pacjentom?
Apteka Wodnik zatrudnia doświadczonych farmaceutów, którzy oferują także profesjonalne doradztwo w wyborze właściwych leków dostępnych bez recepty. To dobro Pacjentów jest dla nas najważniejsze, dlatego też dbamy również o cenę naszego asortymentu. Każdy farmaceuta wyróżnia się doskonałą znajomością sprzedawanych produktów i ich wpływu na zdrowie, dlatego mogą pomóc w doborze właściwego suplementu diety. Doradcy farmaceutyczni pomogą również w zakupie bezpiecznych lekarstw dla kobiet w ciąży oraz suplementów naturalnych. Oferujemy wiele różnych herbatek, ziół oraz przypraw wspomagających funkcjonowanie organizmu. Na naszym blogu znajduje się także wiele porad diagnostycznych, które pomagają wykryć ewentualne schorzenia i przeprowadzić samobadania. W przypadku ewentualnych pytań lub wątpliwości dotyczących dostępności leku zachęcamy do kierowania pytań do naszych pracowników.
Serdecznie zapraszamy do zapoznania się z ofertą naszej apteki Wodnik w Kaliszu. Doświadczenie farmaceutów sprawia, że każdy Pacjent znajdzie bezpieczny lek, który pomoże rozwiązać problem zdrowotny.
Czym się wyróżniamy?
Właścicielami aptek są wyłącznie farmaceuci z ponad 15-sto letnim doświadczeniem.
Nasze motto brzmi:
"...po pierwsze Klient..."
Każda placówka w zespole Wodnik to apteka rodzinna, która działa tylko na terenie naszego miasta Kalisza.
Klientom chcemy zapewnić jednakowy dostęp do leków, suplementów diety oraz dermokosmetyków. Dużym udogodnieniem jest też apteka całodobowa, czynna przez 365 dni w roku.
U nas najdroższy jest tylko Klient.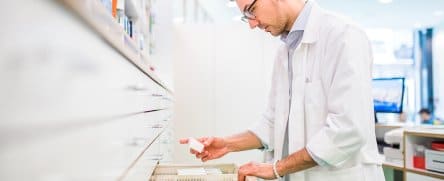 Notice: Undefined index: icon_bg_color in /home/klient.dhosting.pl/cs2361979/aptekawodnik.pl/public_html/wp-content/plugins/addon-so-widgets-bundle/extra-widgets/service-box/service-box.php on line 286

Notice: Undefined index: square_shape_bg_color in /home/klient.dhosting.pl/cs2361979/aptekawodnik.pl/public_html/wp-content/plugins/addon-so-widgets-bundle/extra-widgets/service-box/service-box.php on line 293

Notice: Undefined index: square_shape_padding in /home/klient.dhosting.pl/cs2361979/aptekawodnik.pl/public_html/wp-content/plugins/addon-so-widgets-bundle/extra-widgets/service-box/service-box.php on line 294

Notice: Undefined index: icon_bg_color in /home/klient.dhosting.pl/cs2361979/aptekawodnik.pl/public_html/wp-content/plugins/addon-so-widgets-bundle/extra-widgets/service-box/service-box.php on line 286

Notice: Undefined index: square_shape_bg_color in /home/klient.dhosting.pl/cs2361979/aptekawodnik.pl/public_html/wp-content/plugins/addon-so-widgets-bundle/extra-widgets/service-box/service-box.php on line 293

Notice: Undefined index: square_shape_padding in /home/klient.dhosting.pl/cs2361979/aptekawodnik.pl/public_html/wp-content/plugins/addon-so-widgets-bundle/extra-widgets/service-box/service-box.php on line 294

Notice: Undefined index: icon_bg_color in /home/klient.dhosting.pl/cs2361979/aptekawodnik.pl/public_html/wp-content/plugins/addon-so-widgets-bundle/extra-widgets/service-box/service-box.php on line 286

Notice: Undefined index: square_shape_bg_color in /home/klient.dhosting.pl/cs2361979/aptekawodnik.pl/public_html/wp-content/plugins/addon-so-widgets-bundle/extra-widgets/service-box/service-box.php on line 293

Notice: Undefined index: square_shape_padding in /home/klient.dhosting.pl/cs2361979/aptekawodnik.pl/public_html/wp-content/plugins/addon-so-widgets-bundle/extra-widgets/service-box/service-box.php on line 294

Notice: Undefined index: icon_bg_color in /home/klient.dhosting.pl/cs2361979/aptekawodnik.pl/public_html/wp-content/plugins/addon-so-widgets-bundle/extra-widgets/service-box/service-box.php on line 286

Notice: Undefined index: square_shape_bg_color in /home/klient.dhosting.pl/cs2361979/aptekawodnik.pl/public_html/wp-content/plugins/addon-so-widgets-bundle/extra-widgets/service-box/service-box.php on line 293

Notice: Undefined index: square_shape_padding in /home/klient.dhosting.pl/cs2361979/aptekawodnik.pl/public_html/wp-content/plugins/addon-so-widgets-bundle/extra-widgets/service-box/service-box.php on line 294


Notice: Undefined index: icon_bg_color in /home/klient.dhosting.pl/cs2361979/aptekawodnik.pl/public_html/wp-content/plugins/addon-so-widgets-bundle/extra-widgets/service-box/service-box.php on line 286

Notice: Undefined index: square_shape_bg_color in /home/klient.dhosting.pl/cs2361979/aptekawodnik.pl/public_html/wp-content/plugins/addon-so-widgets-bundle/extra-widgets/service-box/service-box.php on line 293

Notice: Undefined index: square_shape_padding in /home/klient.dhosting.pl/cs2361979/aptekawodnik.pl/public_html/wp-content/plugins/addon-so-widgets-bundle/extra-widgets/service-box/service-box.php on line 294


Notice: Undefined index: icon_bg_color in /home/klient.dhosting.pl/cs2361979/aptekawodnik.pl/public_html/wp-content/plugins/addon-so-widgets-bundle/extra-widgets/service-box/service-box.php on line 286

Notice: Undefined index: square_shape_bg_color in /home/klient.dhosting.pl/cs2361979/aptekawodnik.pl/public_html/wp-content/plugins/addon-so-widgets-bundle/extra-widgets/service-box/service-box.php on line 293

Notice: Undefined index: square_shape_padding in /home/klient.dhosting.pl/cs2361979/aptekawodnik.pl/public_html/wp-content/plugins/addon-so-widgets-bundle/extra-widgets/service-box/service-box.php on line 294